Quality Management Control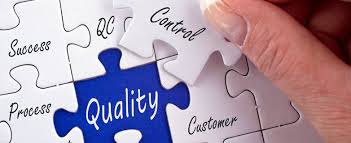 Quality Management Control solution, is built on Microsoft Dynamics NAV and provides the management for all necessary tests, test devices, and test documentation – during purchase, production and final inspection. Information about the quality of a product can be made available for all stages of the manufacturing process.
Globalization and the resulting internationalization of markets have forced companies to adjust the quality of their products and services continuously to the needs of their customers in order to remain competitive
The well-established testing features is at the core of NaviWorld's Quality Management solution. From incoming goods, through manufacturing to shipping, the system follows the complete materials management every step of the way and gives the necessary info to the users to secure the quality of goods traded or produced. For a comprehensive quality control product features and how our solution can help you please contact us.